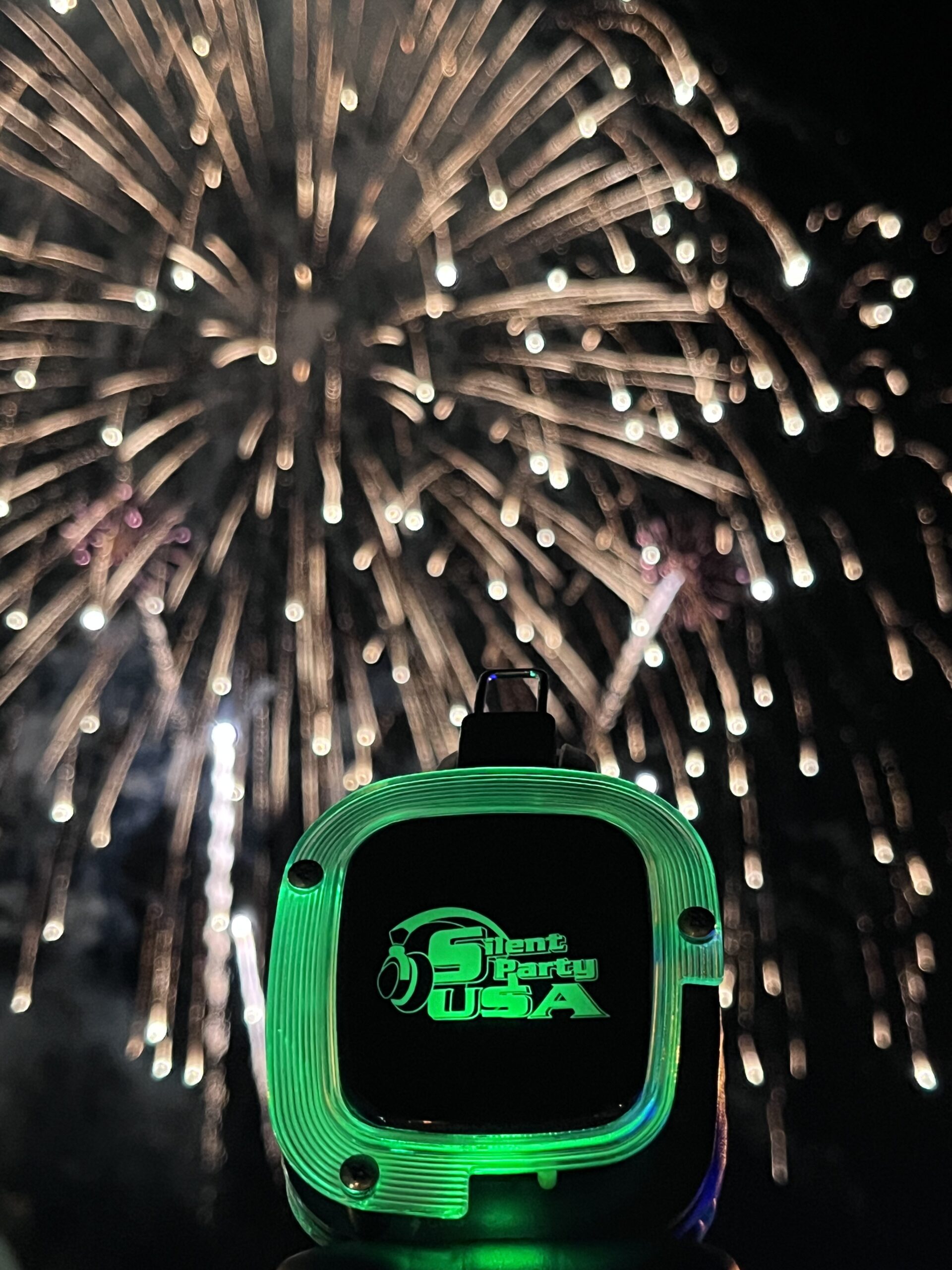 Clearwater's Sensational 4th of July Silent Disco!
Date: July 4, 2023
Location: Coachman Park, Clearwater, Florida
The Fourth of July is a time for celebration, and this year, the City of Clearwater's Celebrate America event was taken to new heights with an extraordinary addition – a Silent Disco hosted by Silent Party USA. As the city gathered to commemorate Independence Day, thousands of people eagerly awaited a stunning fireworks display on Clearwater Pier. But little did they know that the fun was far from over, as the Silent Party USA team had a spectacular surprise in store.
The Silent Disco phenomenon has been gaining popularity around the world, and Silent Party USA has been at the forefront of creating unforgettable experiences through this unique concept. Armed with 1200 wireless headphones, the company transformed Clearwater Pier into a haven of musical delight and camaraderie. As the fireworks show concluded, the festivities were just beginning, and guests of all ages were in for a treat they would cherish for years to come.
The Silent Disco kicked off right after the mesmerizing fireworks display, with the picturesque ocean as a backdrop – the perfect setting for an evening of music, dance, and joy. Cory Dunbar, the brilliant mind behind the Celebrate America event, was thrilled to have Silent Party USA on board. He was quoted saying, "The Silent Disco was one of the highlights of the evening. It was a unique and fantastic experience for everyone who attended."
Indeed, as the DJs, DJ Ellie B and DJ Lon, spun their magic, the crowd came alive with enthusiasm. The headphones allowed attendees to switch between DJs, giving them the freedom to curate their own musical adventure. While some grooved to the latest chart-toppers, others immersed themselves in classic hits – a perfect blend of melodies for a diverse audience.
From families with children to young adults and seniors, everyone found their rhythm on the dance floor, and the sight of so many people moving in harmony, without the traditional blaring speakers, was a sight to behold. Laughter and joy echoed throughout the pier, creating an electric atmosphere of unity and celebration.
"The event was beyond our expectations," said DJ Ellie B. "The energy from the crowd was infectious, and it was an honor to be a part of such an incredible evening."
DJ Lon echoed her sentiment, adding, "To see people of all ages and backgrounds coming together to enjoy music and dance was truly heartwarming. Silent Party USA's concept of silent disco is a game-changer, and we were thrilled to witness its success at the Celebrate America event."
Silent Party USA's Silent Disco at Clearwater's Celebrate America event was undoubtedly a resounding success, bringing together the community and instilling a sense of harmony and happiness among all who attended. As we reflect on this unforgettable evening, it serves as a reminder that with the right music, a beautiful backdrop, and a touch of innovation, magical moments can be created that will be cherished forever.
A big thank you to Cory Dunbar and the City of Clearwater for hosting a celebration that will be remembered fondly for years to come. Until we meet again at the next Silent Party, let the music play on, and the dance continue – bringing joy to our hearts, one beat at a time.