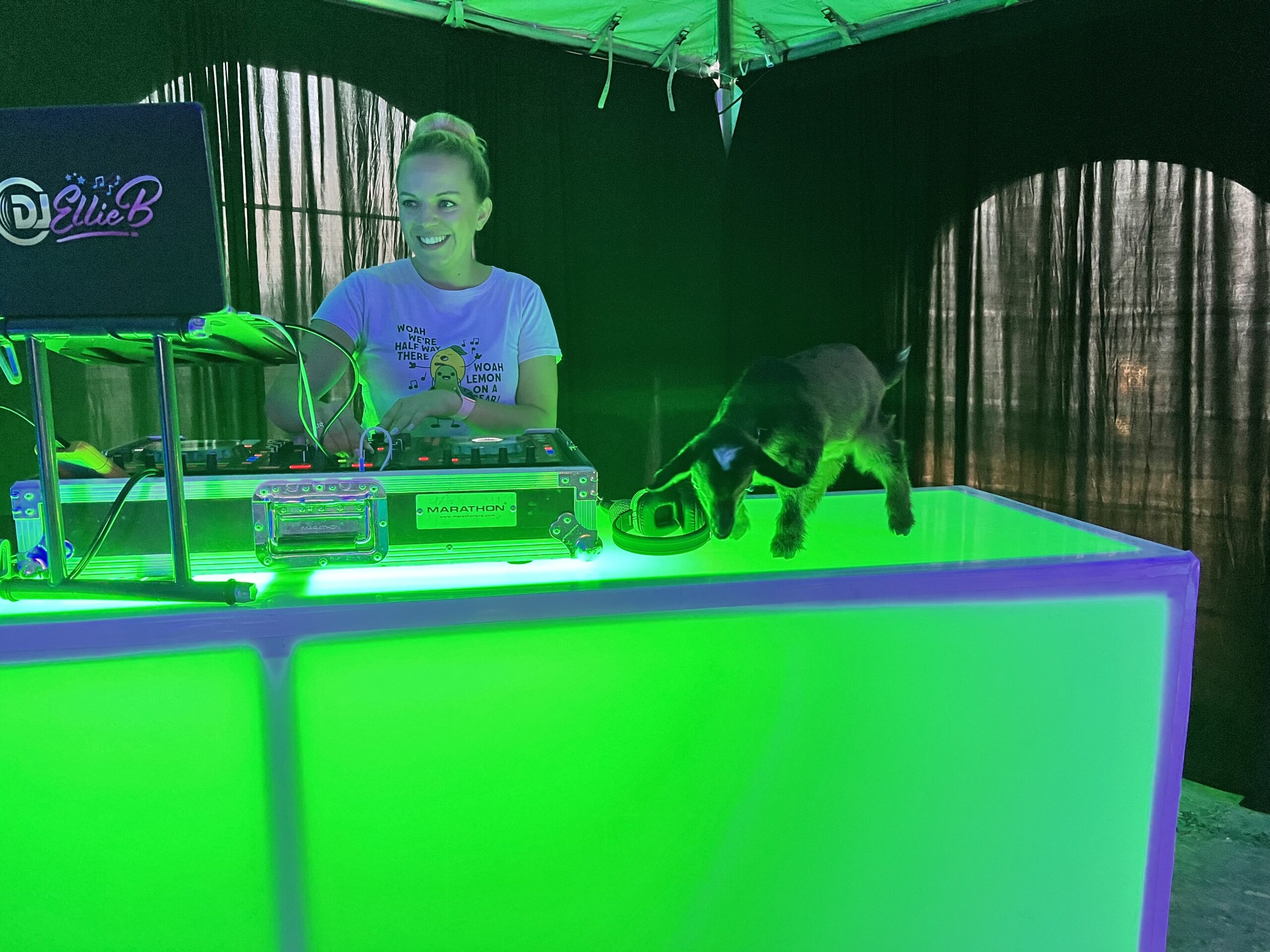 Silent Goat Disco: A Furry Twist to Silent Party USA!
Hey there, party animals! We're excited to take you on a journey back to one of the most unique and adorable events hosted by The Clay County Agricultural Festival – the Silent Goat Disco at the Clay County Fair on April 7th, 2023. This delightful event came to life through our partnership with the Florida Festivals & Events Association (FFEA), and we can't wait to share all the furry fun we had with our special guests.
As a proud member of the FFEA, Silent Party USA has been fortunate to collaborate with some fantastic partners who share our passion for creating unforgettable experiences. The FFEA's Annual Conference at the Hyatt Regency Coconut Point in Bonita Springs on August 22nd is just around the corner, and we wanted to celebrate our partnership by highlighting one of our most cherished events – the Silent Goat Disco.
The Clay County Fair provided the perfect backdrop for this unique event. Known for its charm and community spirit, the fair brought together people from all walks of life, eager to have a great time. The fair organizers always strive to offer something innovative and exciting, which is where the brilliant idea of a "Silent Goat Disco" came into play.
Silent Disco with a Furry Twist:
Now, you might be wondering what a Silent Goat Disco entails. Well, imagine this: a vibrant silent disco with wireless headphones, pumping beats from the talented DJ Ellie B and DJ Jaycere, and an unexpected addition – adorable furry goats! Yes, you read that right – goats! These lovable creatures joined us on the dance floor and stole everyone's hearts with their playful antics.
DJ Ellie B's Furry Companion:
Among the attendees at the Silent Goat Disco was DJ Ellie B, who quickly formed a heartwarming bond with one of the goats. They seemed to have an instant connection as if they were dancing to the same beat. It was a sight to behold, and we can't deny that DJ Ellie B was tempted to take the little goat home after the event!
As the sun set and the headphones lit up in various colors, the Silent Goat Disco reached its peak. Attendees donned their headphones and danced alongside the furry companions, creating a magical atmosphere that was as heartwarming as it was fun. Laughter, music, and goat snuggles filled the air, making it an unforgettable experience for everyone involved.
Looking Forward to FFEA's Annual Conference:
As we gear up for the FFEA Convention at the Hyatt Regency Coconut Pointe in Bonita Springs, we can't help but express our gratitude for the partnerships we've formed through the association. Working with innovative and community-oriented events like the Clay County Fair has been a rewarding experience for Silent Party USA, and we look forward to connecting with more like-minded individuals at the upcoming conference.
The Silent Goat Disco was a testament to the creativity and joy that Silent Party USA brings to events across the nation. We'll always cherish the memories of dancing with these adorable furry friends at the Clay County Fair. As we gear up for the FFEA Annual Conference, we're eager to strengthen existing partnerships and forge new ones, all with the aim of making future events even more memorable and exciting. So, here's to cute goats, silent discos, and the spirit of togetherness that makes every event extraordinary! We hope to see you soon at the FFEA Convention in Bonita Springs. Until then, party on, animal lovers!