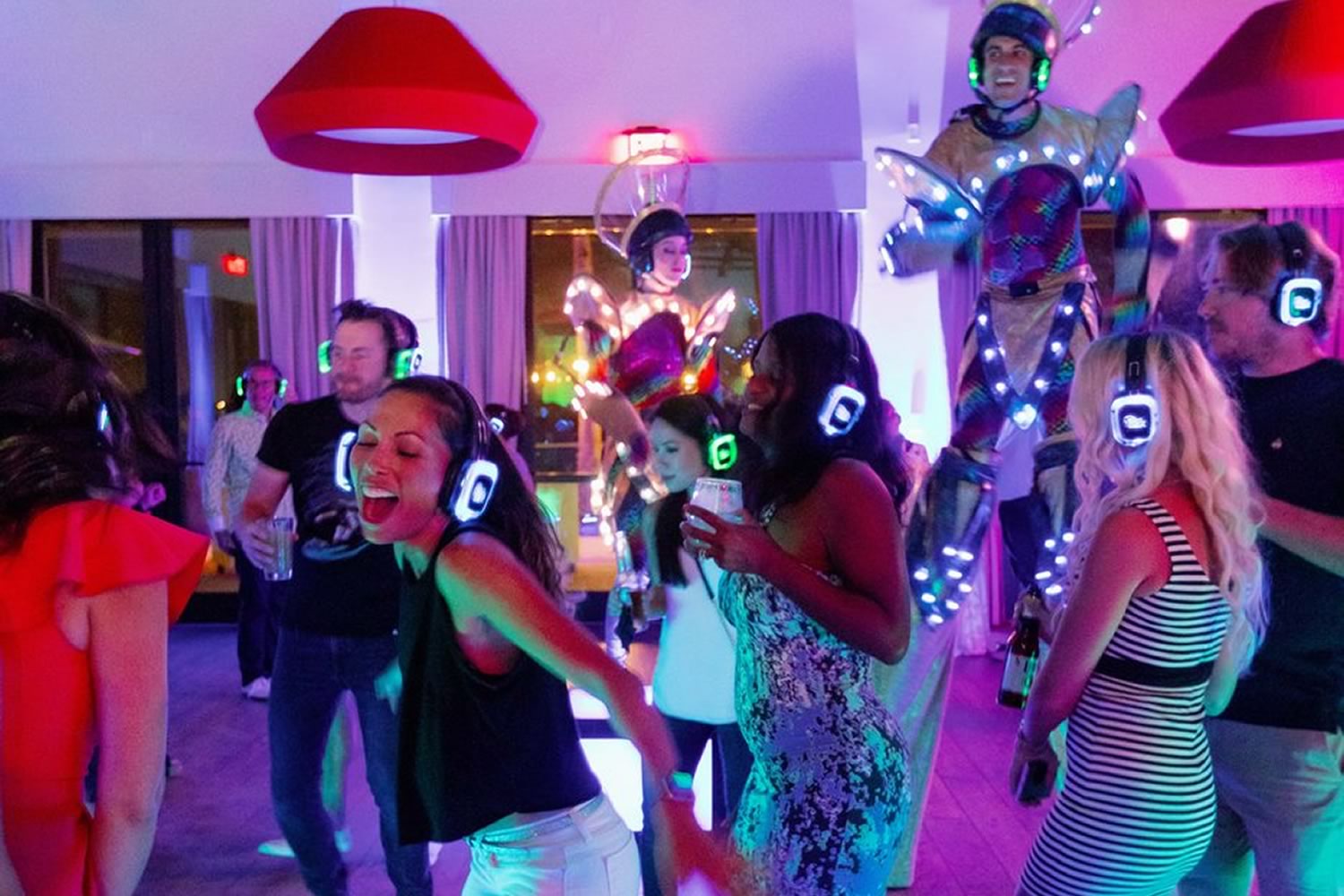 TOP 5 REASONS TO HAVE A SILENT PARTY
Silent parties have taken the nation by storm, but you might still be wondering: why, exactly, should you want to throw a Silent Party? Well, many reasons come to mind, but here are the top 5 reasons to make your next party a Silent one:
#1 – The WOW Factor:
It's safe to say that most people have never experienced a Silent Party before, and it'll quickly set your gathering apart from the rest! This unique quality is sure to wow your guests – no one will be merely pretending to have fun, or anxiously counting down the minutes till they get to leave!
#2 – Turn Up the Music as Loud as You Want:
Most communities have a Noise Ordinance law that prevents residents from blasting music long into the night. But with Silent Party, it's never a problem! Guests can easily control the volume on their own headsets, adjusting it to their own preferences, which means no noise complaints from the neighbors, and you can keep the party going for as long as you'd like!
#3 – There's Something for Everyone:
You'll never have to worry that someone doesn't like the music! Our innovative technology allows our DJs to set up two different channels that guests can easily access with the push of a button on their headsets. In the past, we've done Silent Parties with one channel for adults and another for kids, or one channel of all Latin hits and the other English songs. The possibilities are endless, and your audience will love having options to choose from!
#4 – Flexibility:
We bring the Silent Party to you, so you can have it anywhere you'd like! And don't worry about the size of your audience – we have enough headsets to go around, perfect for small, intimate gatherings or a large crowd! Events are easily customizable to any audience or theme, so there's less stress and more fun all around!
#5 – Why Not?:
If nothing else, you'd be trying something new, and a Silent Party is guaranteed to be an unforgettable experience for everyone! So take a break from the typical, routine gathering and have a Silent Party!